4

Effectiveness of Education System

In the path to economic development, education has become a central element of the country's growth strategies. To be effective in the long run, improvements in education need to enable all children to have access to quality education without discrimination, to stay in the system until at least at the end of higher secondary education, and to achieve the skills and knowledge they will need for effective social and labour market integration.

Access, Equity and Quality of education are very important considerations for analyzing the effectiveness of the education system. For each of these important parameters, there are a number of indicators which can determine the level of access, equity and quality in education system.
4.2

Equity in Education
4.2.1

Gender Parity Index (GPI) for Gross Enrolment Ratios

GPI's for different stages of school education for Pakistan and Provinces/Regions are portrayed in Fig. 4.8. The gender differences in gross enrolment ratio in primary level of education shows a GPI of 0.85 for Pakistan. For ICT a GPI of 1.03 is observed while for Punjab (0.96), AJK (0.91), and GB (0.96) which signifies fairly equal proportions of males and females. Sindh (0.68), KP (0.76), Balochistan (0.69) and FATA (0.55) show comparatively low values of GPI for GER in primary education which is due to the socio-cultural constraints prevailing in these societies.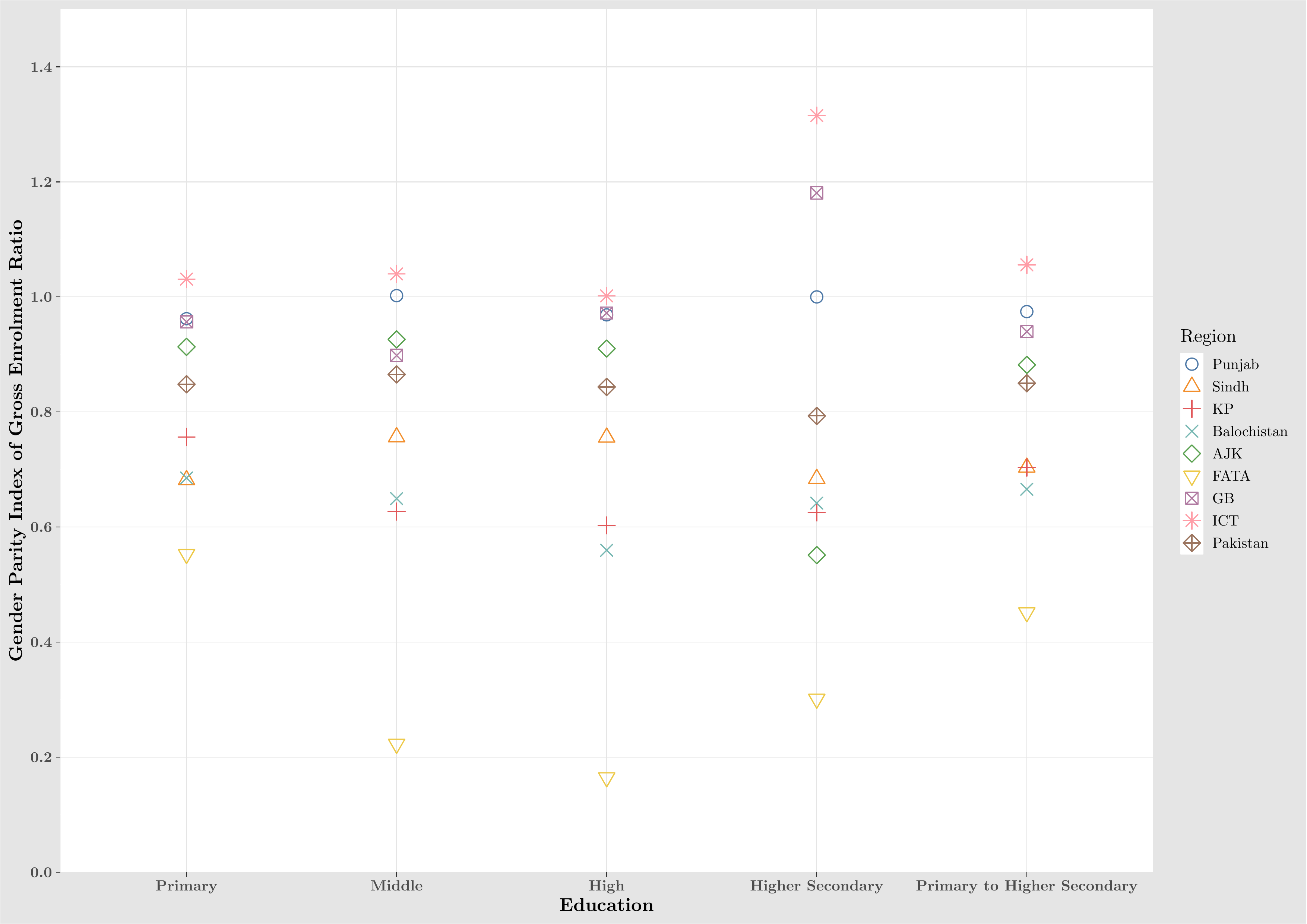 Gender parity in favour of females for GER were observed for Punjab, ICT, and GB, for all other provinces/regions the value was less than one. More variability in the GPI's were found at higher secondary level. FATA had the lowest GPI's for all levels of education.
4.2.2

Gender Parity Index (GPI) for Adjusted Net Enrolment Ratios

GPI's based on ANER for different levels of education and provinces/regions are portrayed in Fig. 4.9. It is again observed that at all levels FATA had the lowest GPI. Only ICT has GPI values of more than one showing gender parity in favour of females while for Punjab the values were quite close to one showing parity. Parities were below 0.80 for KP, Sindh, and Balochistan and above this value for AJK, and GB.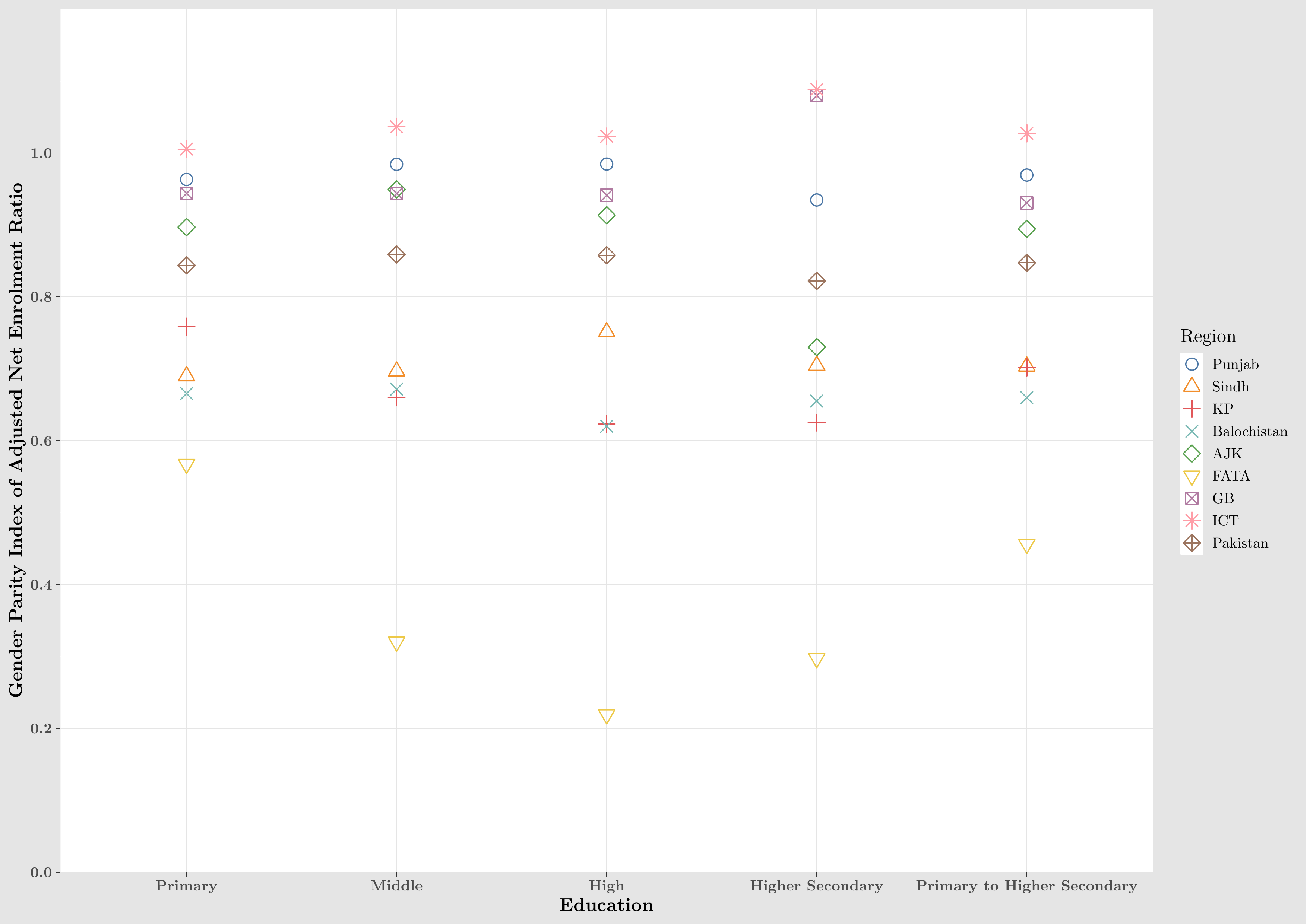 GPI for Enrolment Ratios in middle, secondary and higher secondary level of education show a similar pattern as observed in primary education but the values of FATA is further reduced to more than half of those observed at primary level.