Acknowledgements
National Education Management Information System (NEMIS) was established in 1990, and it was granted the responsibility to collate, consolidate and analyze national education data and generate useful information to cater to the needs of educationists, planners and decision and policy makers. NEMIS has been publishing Pakistan Education Statistics annually since 1992-93. The Pakistan Education Statistics 2017-18 is the twenty sixth consecutive volume published.
It is pleasure for me to contribute for the development of this report under the dynamic leadership of DG, AEPAM. It is my prime responsibility to thank all those individuals and organizations, who contributed in many ways for the preparation of this report.
I extend my special thanks to the management of Ministry of Federal Education and Professional Training and AEPAM for their guidance and support in developing this document. On behalf of the NEMIS team, it is my honor to thank Mr. Shafqat Mehmood, Federal Education Minister and Mr. Arshad Mirza, Secretary, Ministry of Federal Education and Professional Training for their constant guidance to AEPAM.
I would like to express my gratitude to Dr. Dawood Shah, Director General, AEPAM for not only giving responsibilities to me, but also providing inspirational and professional guidance in the preparation and finalization of this report. Several external organizations i.e. Provincial/Regional EMISs, Provincial/Regional Non-Formal Education Departments, BECS, NCHD, PBS, NAVTTC, HEC, NEF were consulted being the stakeholders. I am also indebted to the generous technical and financial support provided by UNICEF for preparation of this document.
UNICEF helped us to hire the services of Professor Dr. Muhammad Inayat Khan, who was ably assisted by Dr. Muhammad Yaseen, Assistant Professor as technical experts. They worked hard to check the data consistency issues and produced the report in R and LaTeX with commendable graphical presentations for the benefit of the users. I recognize and appreciate the services of both experts for helping the NEMIS team in the preparation of PES, 2017-18.
I would like to commend the efforts of NEMIS team, especially Mr. Muhammad Bilal Kakli, Mr. Zubair Farooq Piracha, Mr. Muhammad Adeel Zia and Mr. Muhammad Imran Javed for the preparation of this report.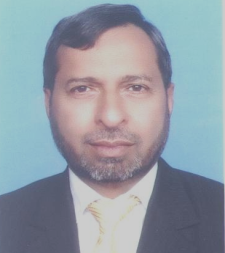 Dr. Khawaja Sabir Hussain  
Joint Director, NEMIS  
Academy of Educational Planning and Management  
Ministry of Federal Education and Professional Training  
Government of Pakistan  
Islamabad